Series of illustrations made for the NBA on 2017 regular season and used in their social media channels.
The first one was on the beginnig of the regualr season and on the chasing the Cavaliers trophy.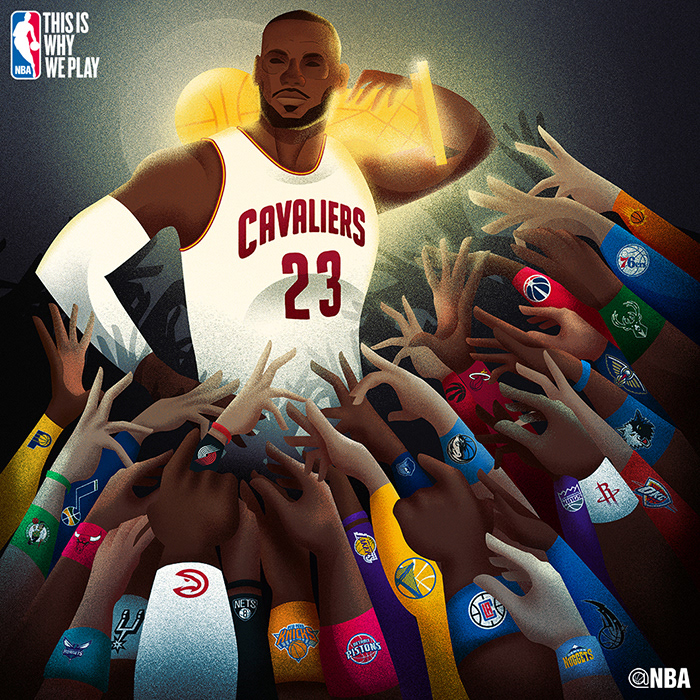 Selected graphics and ollustrations on the very first games of the season.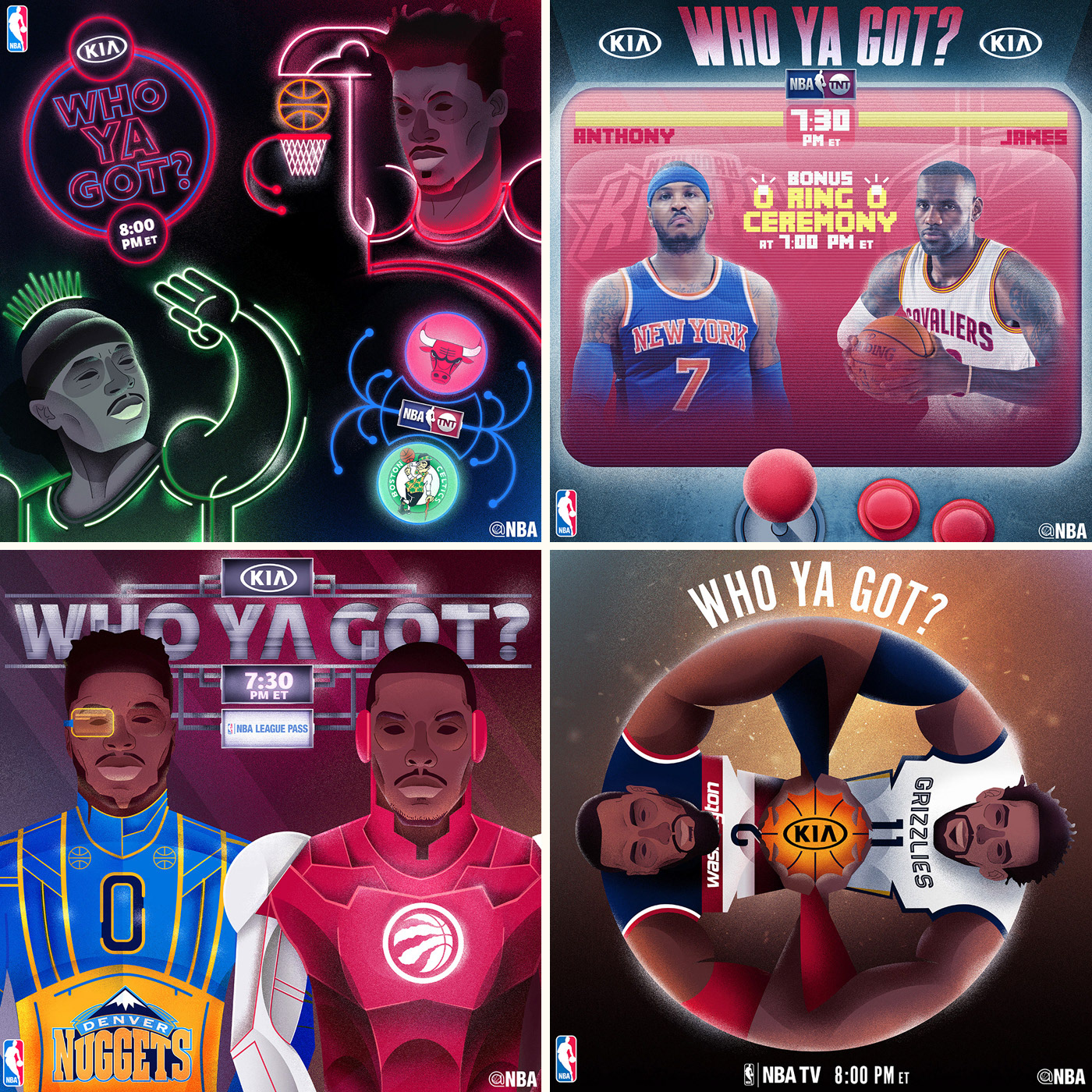 Series of illustrations on the palyers who coming back in their old teams for a game.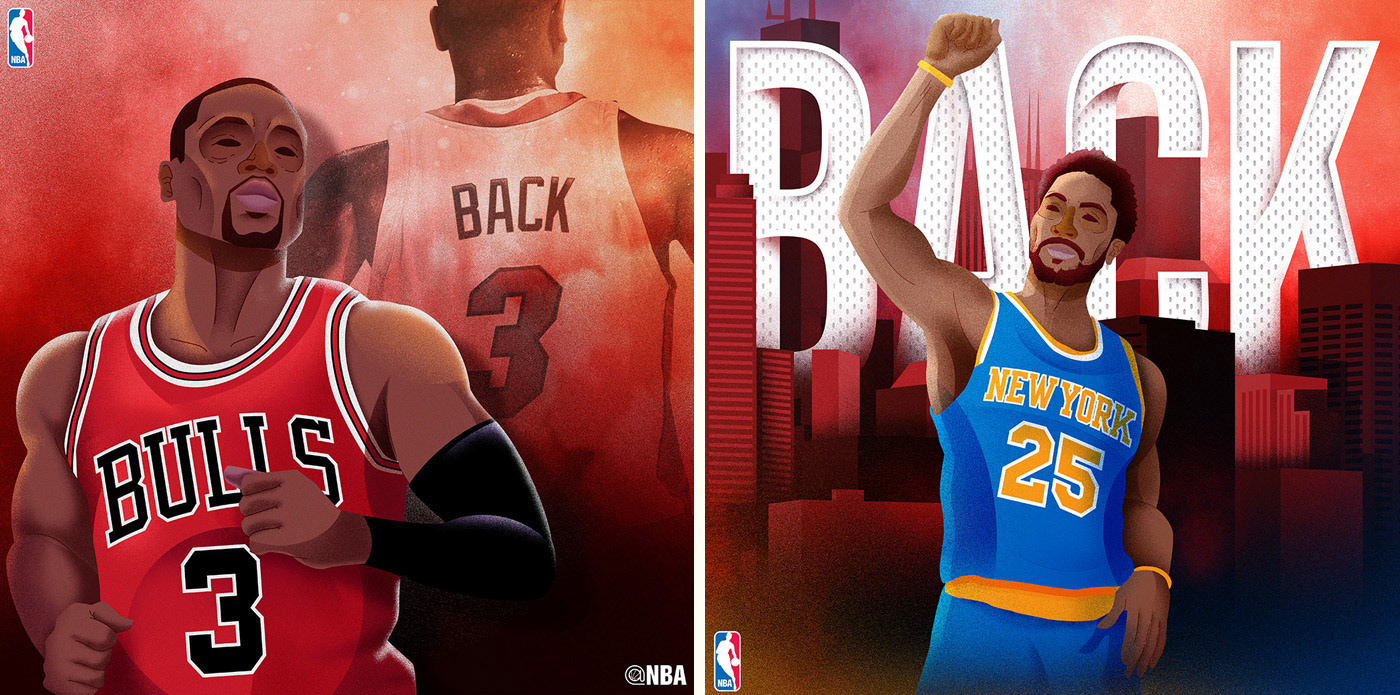 Series of graphics on the latin NBA players for the Latin Night.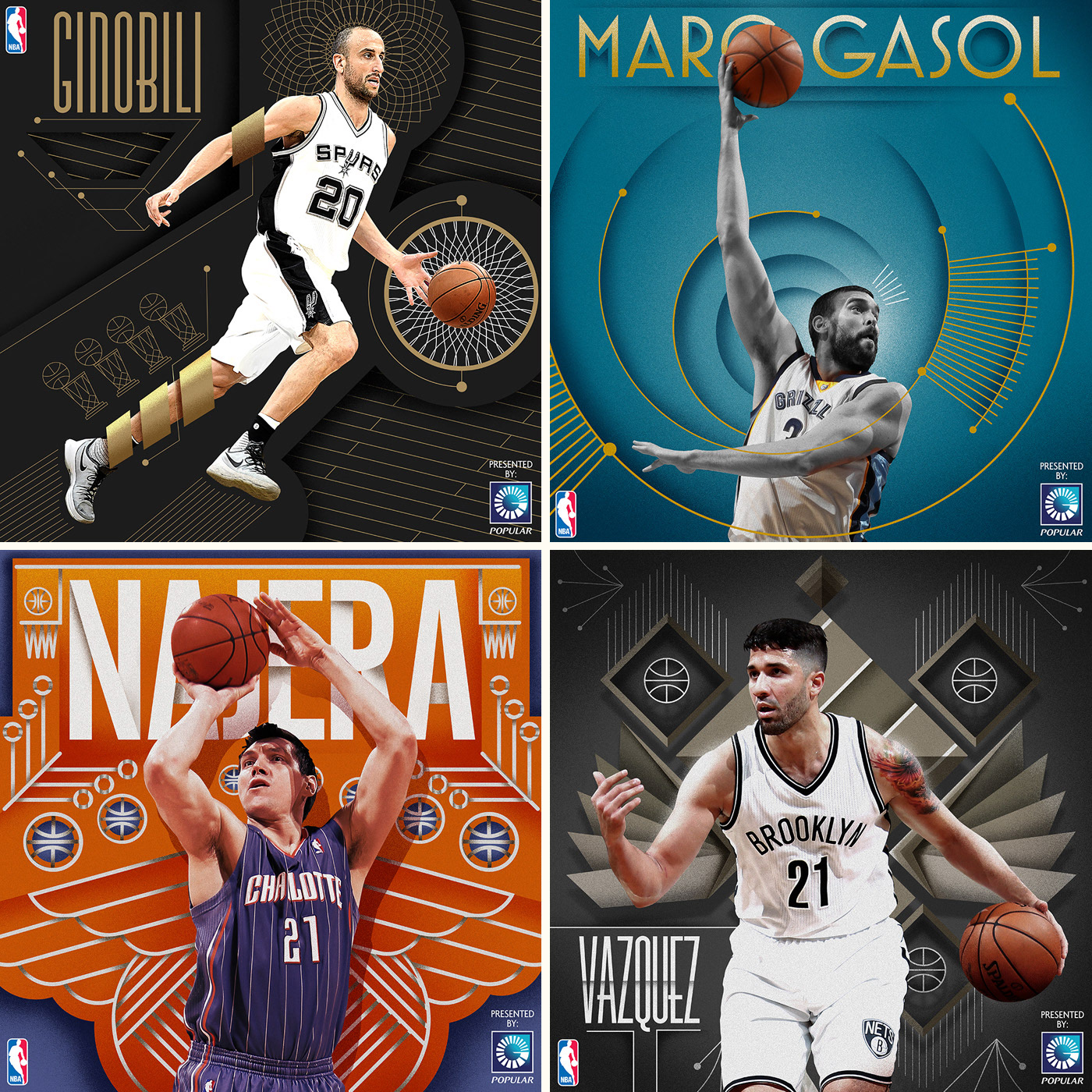 Series of graphics for the Xmas games.