Commisioned series of illustrations from
highsnobiety.com
for the upcoming newest Kobe's shoes. The creative team ask me to rapresent the best numbers/moments in the Kobe Bryant's career.
1 - Western Conference Finals. The alley-oop to Shaq to win his first NBA title. A shared moment, but the story of his career can't be told without Shaquille O'Neal. With 10:28 remaining in Game 7 of the 2000 Western Conference Finals, L.A. found itself down by 15 points to a tough, deep Portland squad. Minutes later, however, Bryant found Shaquille O'Neal underneath the rim with a high-arching alley-oop as part of a 29-9 run to close the game and the series.
3 - The Lakers 3-peat as champions between 2000-02.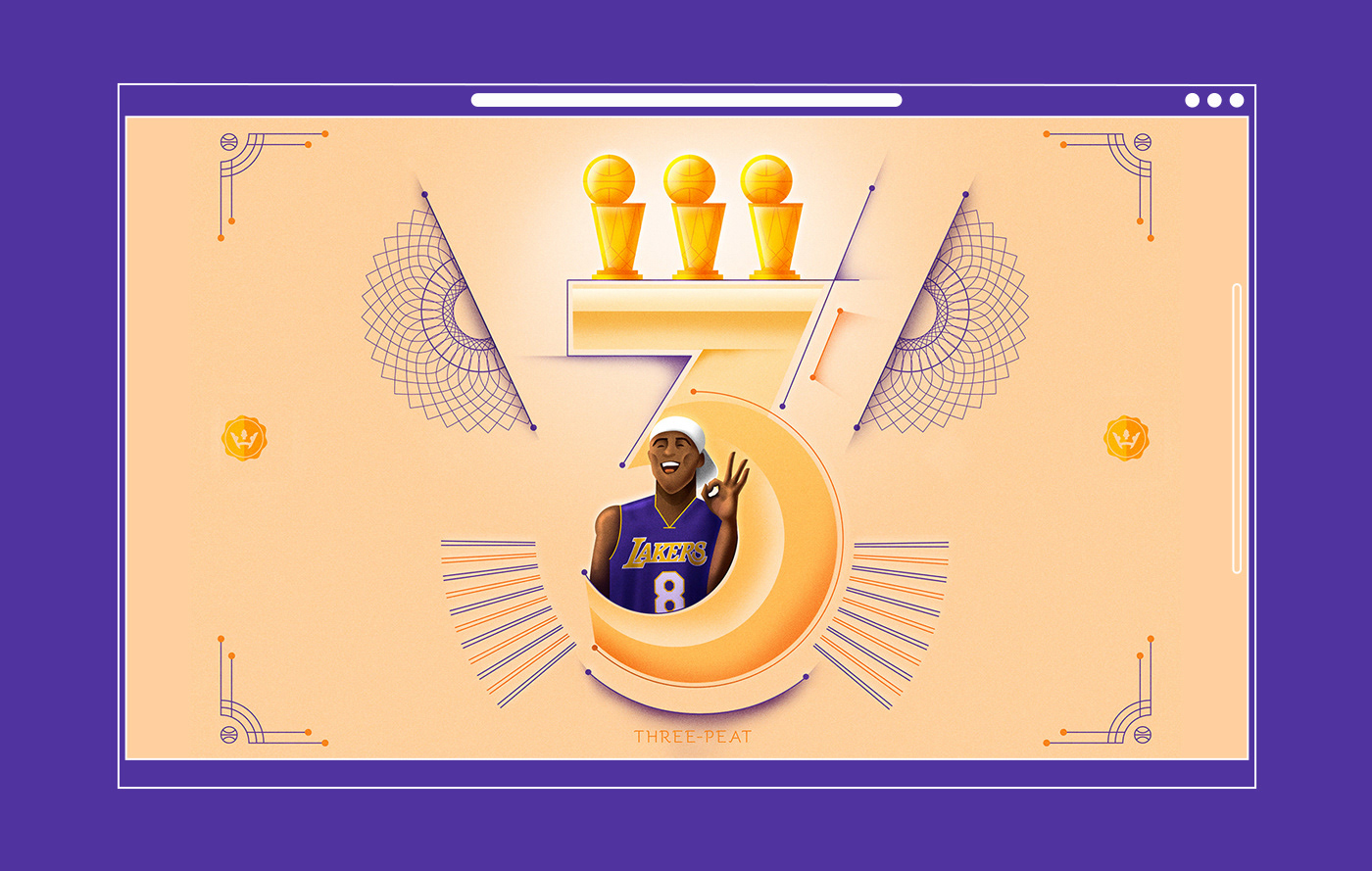 19 - 1998 All-Star game. He became the youngest All-Star ever at 19, and famously squared off with Michael Jordan. It was also the closet we'd come to see Jordan in his prime and Kobe near his prime.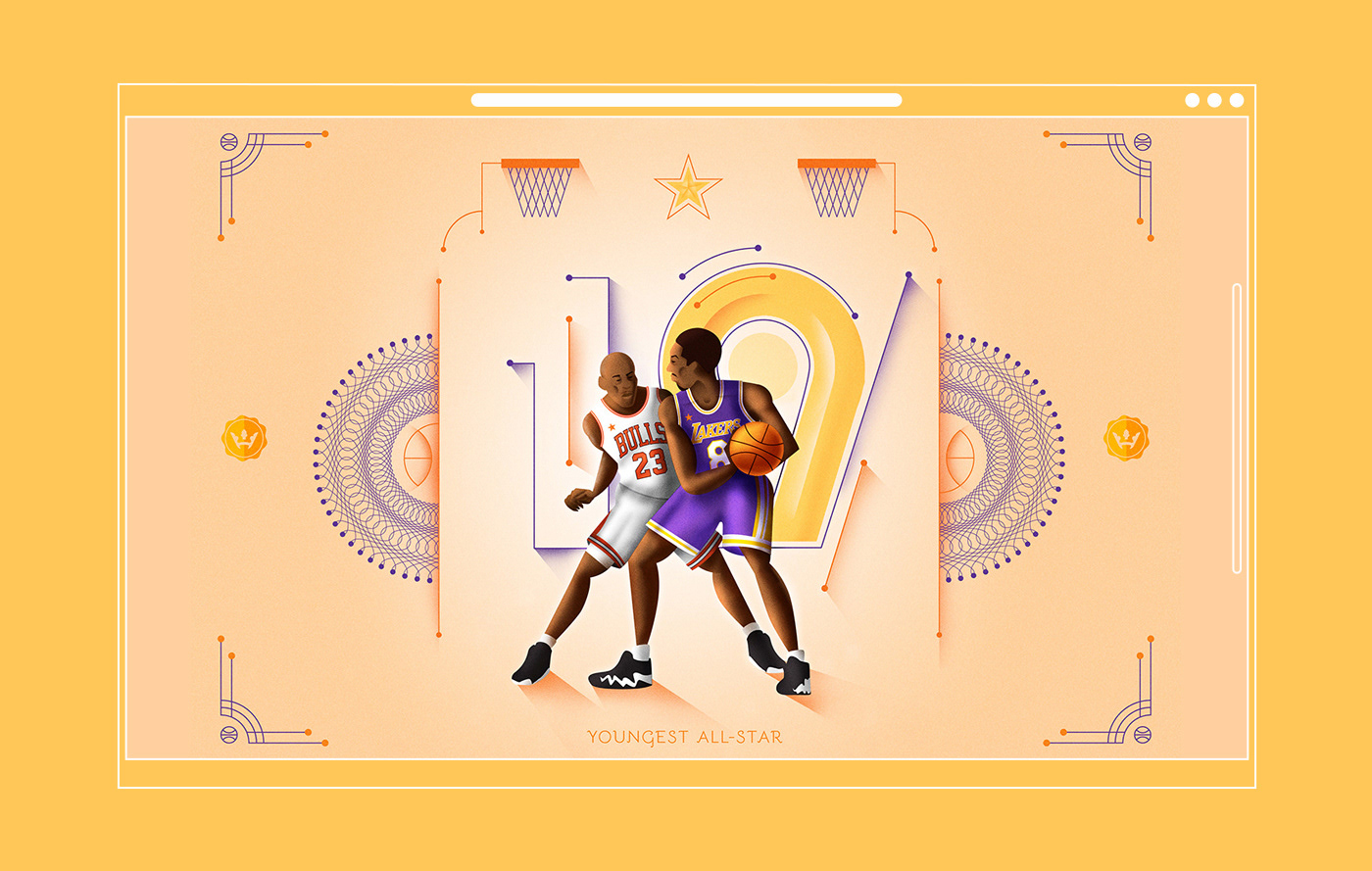 81 - Kobe scores 81 points. What makes this moment so great is that Kobe said the image of him walking off the floor, and holding up his finger, would be how he'd want his statue to look outside Staples Center.
32923 - In 2014, Kobe passed Jordan on the all-time scoring list.