Double page illustration for Rivista Ufficiale NBA (the official italian mag on NBA).
The illustration is on Lebron's "Decision 2.0" a real NBA earthquake where a lot of free agent players took the opportunity to change team.
Art director: Francesco Poroli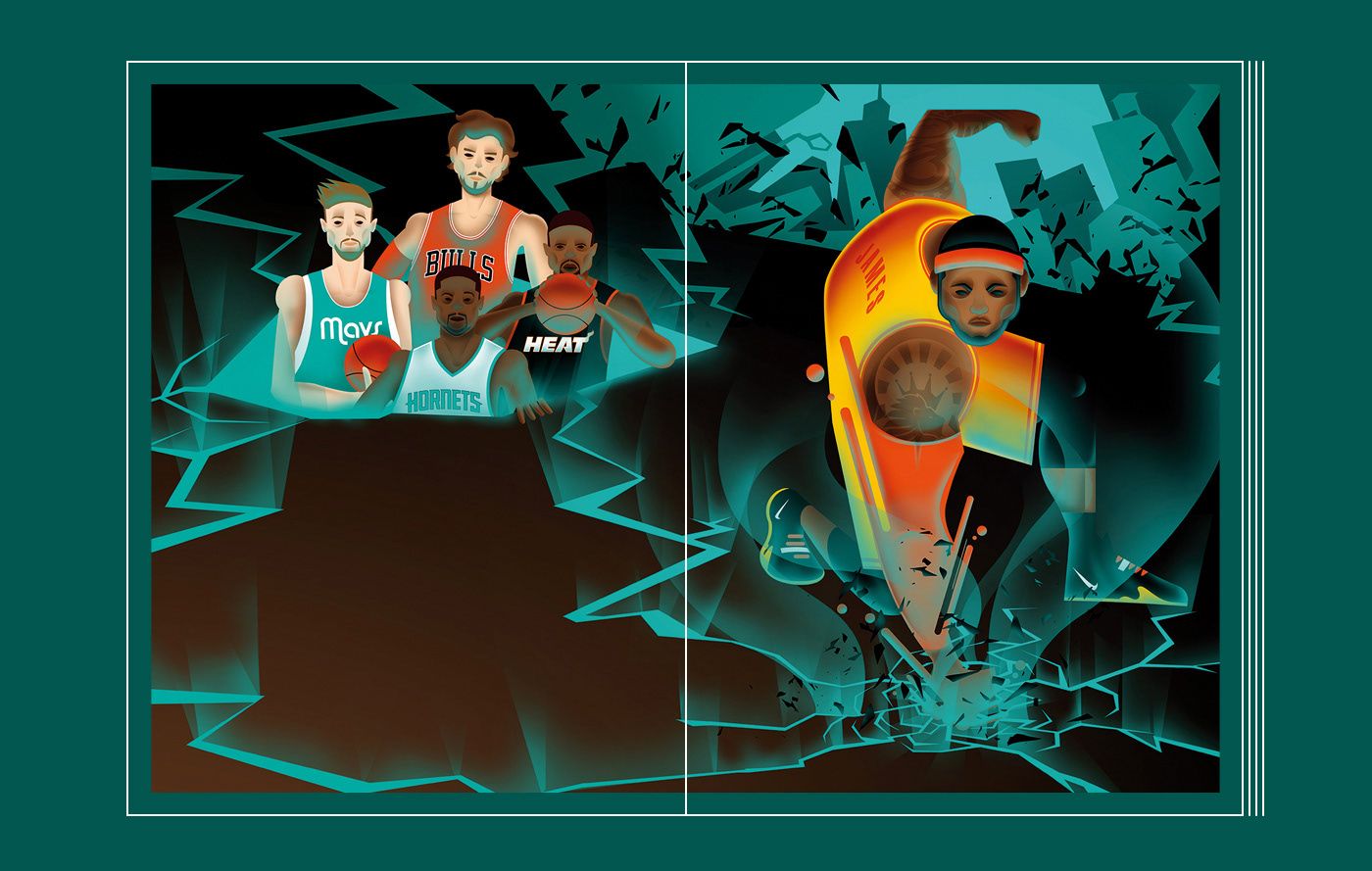 Discarded "last minute illustration" on Kevin Love, because he was near to join in the Cleveland Cavs,
but the trade didn't work so even this illustration didn't see the light.