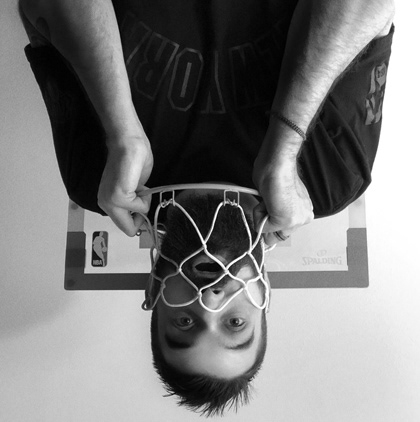 Ciao!
I'm Davide, I'm a freelance illustrator, specialized in sports, but I'm not afraid to work in other fields.
Part of my studies and majority of my career are based in Milan, where now I live and work.
Sometimes you can spot me in NYC, the city of my dreams.
NBA, The New York Times,
 Sports Illustrated, The Wall Street Journal, Atlanta Magazine, Star Tribune, Sky Sport,
The Mercury News,
MLS (Major League Soccer),
Red Bull,
ESPN,
HBO Europe,
Highsnobiety.com,
CBS Sports, Federazione Italiana Pallacanestro, Federazione Italiana Rugby
, A.C.Milan, F.C. Juventus,
We Are Social,
Armando Testa, New York Knicks, Pittsburg Pirates.
Awards:

• Selected on American Illustrator 38
• Bronze lion with Publicis at Cannes 2019

• Selected on American Illustrator 34
• Shortlist on Art Directors Club Italiano
• Bronze on Art Directors Club Italiano
Out of illustration experience:
• Speaker at TEDx Montebelluna 2018
• Illustration Teacher at Bauer Milano
• Illustration Teacher at IED Milano