The New York Times - Welcome to Lopez Land.
The cover story on Sunday October 25 on The New York times was on the Lopez Brothers both professional basketaball players.
Robin is the center of the New York Knicks and Brook is the center of the Brooklyn Nets, they are also crazy for comics and that was the key to develop the illustration about them.

Art director: Lee Yarosh
Click
here
for the NY Times piece.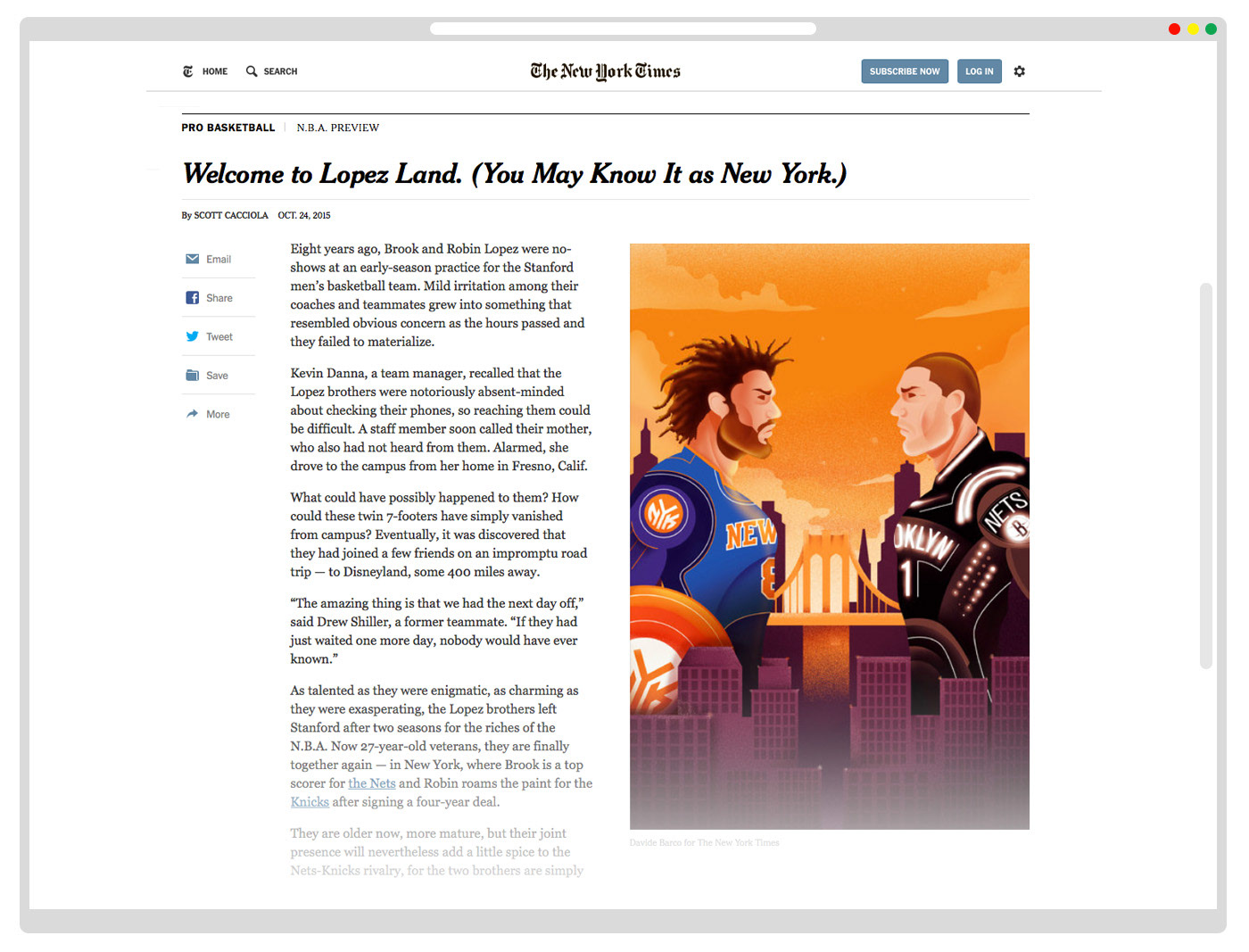 Preview of the paper version: